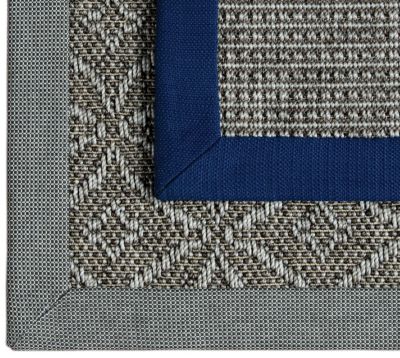 Nantucket Collection
These hand sewn synthetic fiber bindings complete your custom rug, giving it the durability for both indoor and outdoor use. They are 4.75" wide and consist of fade resistant materials that will give your new rug a fresh look and feel. With three different designs and eight different colors, you have the option to compliment the rug or pull in surrounding colors, bringing your room to life.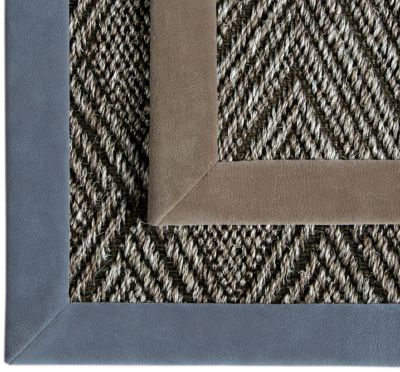 Buckskin Collection
Made from 100% nylon, these faux suede bindings are a perfect choice for that cozy, stylish room setting. With a 4.75" width and eight different colors to choose from, these bindings allow you to customize any room just the way you'd like to complete the overall look with stylish elegance.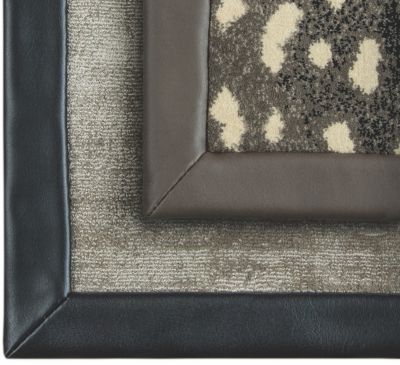 Saddleback Collection
Quality carpet deserves quality bindings. These faux leather bindings give your rugs a distinguished appearance. Their durability guarantees a long lasting crisp façade, perfect for any room. The Saddleback Collection runs 4.75" wide and are available in 13 different colors. These bindings work with any style room ranging from traditional to contemporary and everywhere in between.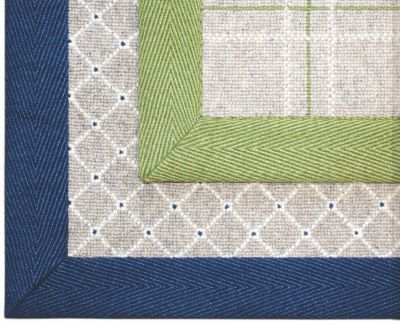 Neo Collection
This chenille and jute woven binding tape perfectly compliments any rug. With a width of up to five inches, each of the eight colors were carefully chosen to coordinate with a wide variety of our broadloom. These bindings pull together the rug and the room, creating a unique rug that is custom made to fit your needs.